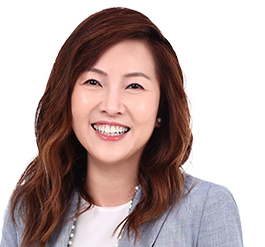 Ms. Tan was appointed the CEO of Sasseur Asset Management Pte Ltd in August 2021. She brings with her more than 20 years of professional career experience spanning across a wide spectrum of real estate expertise in real estate investment banking, real estate direct investment, REIT management, real estate fund management and property development.
Ms. Tan started her professional career in investment banking with N.M. Rothschild & Sons Singapore and JP Morgan Singapore, where she was involved in a wide range of capital markets and cross-border M&A transactions. She has accumulated significant real estate expertise backed by extensive management experience from numerous leadership and senior roles in REIT management, real estate investment, real estate fund management, and property development companies.
Before joining Sasseur Asset Management Pte Ltd, Ms. Tan was the Senior Strategic Adviser to Mr. Vito Xu, the Chairman of Sasseur Group from July 2019 to June 2021. She was also an Independent Director of Roxy-Pacific Holdings Limited, a SGX-listed company involved in property development and hospitality activities, from 1 October 2019 to 30 July 2021.
Her previous appointments included being the Chief Financial Officer and Chief Operating Officer of KOP Group Pte Ltd, Executive Vice-President (Real Estate Fund Management) of Pacific Star Group, and Chief Investment Officer of Macquarie Pacific Star Prime REIT Management Pte Ltd, the manager of Macquarie MEAG Prime REIT (now known as Starhill Global REIT).
Ms. Tan holds a Master of Applied Finance from Macquarie University, Australia and she graduated with a Second Upper Class Honours Degree in Business Administration from the National University of Singapore.